Content Curation—How To Do It Properly To Grow Your Socials
An unfathomable amount of content exists on the internet, and much of it useful. The problem for the average person is tracking down the good stuff and filtering out the bad, but thankfully, smart businesses do this exact thing with content curation.
Content curation is a great way for businesses to expand their audiences by providing genuine value to people. In this guide, we'll cover the basics of content curation for businesses and teach you how to create your own successful program.
What is content curation? And why is it important?
Content curation is finding and sharing useful content from other sources through your promotional channels. The content is usually shared through your social media pages, but can work on any channel with an audience: your email subscribers, website visitors, and more. We'll focus on social media because it provides access to vast audiences, and is one of the most popular and effective ways to share curated content. It's also a key component to successful social media marketing—these platforms are designed for sharing content, after all.
But you can't just share any old content on your socials. It must be relevant and genuinely useful or entertaining to your followers, otherwise they'll leave your page quicker than you can say "drivel." The biggest part of this is knowing what your ideal audience wants and needs from your content, which can be learned through customer research and buyer personas. The other important part is making a list of high-quality content sources that you can regularly dip into and share for your followers. Together, these two crucial components form the foundation of a winning content curation strategy, which we explore in more depth below.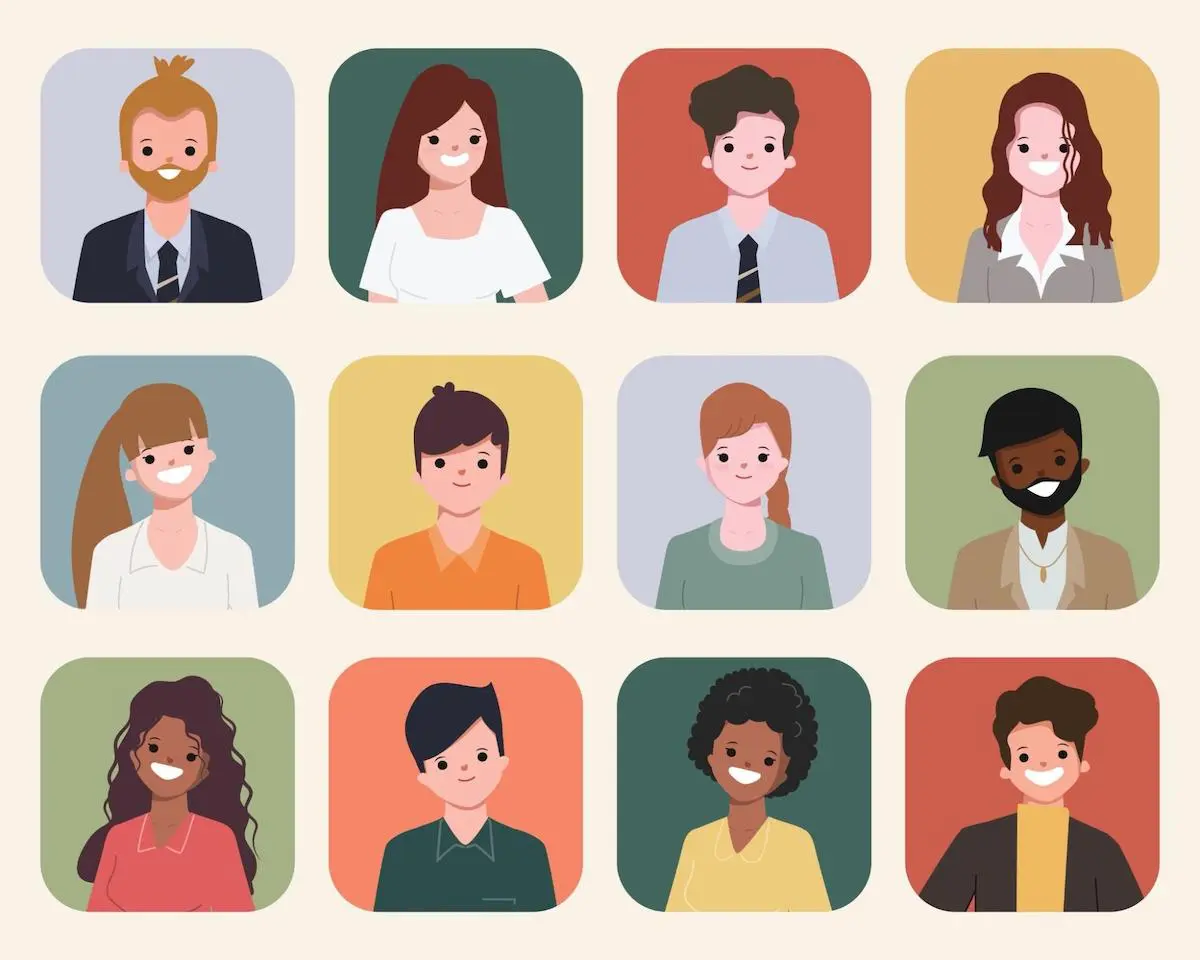 Buyer personas can help you determine what content to share with your audience
The types of content you share can be various. They include articles, infographics, videos, eBooks, white papers, podcasts, webinars, even memes if they fit with your branding. The content might help to explain important concepts, teach people how things work, probe social issues, provide handy statistics, make people laugh, or provide any other manner of outcomes. It just needs to be truly valuable to your audience.
As you can imagine, content curation takes time to do well. But the benefits are extensive. Here are some of the biggest:
Benefit #1—build your audience
There are over 4 billion people using social media across the world.1 Even the smallest chunk of that number would provide a massive boost to your total audience, which is why platforms like Facebook are worth obscene amounts of money.
With a strong content curation program, you'll attract plenty of new followers as people share your content, the platform's algorithm promotes your content, and people find your content through hashtag searches. And as with the social platform itself, the bigger your audience, the more potential revenue you can generate.
Benefit #2—brand awareness
As you share content through your curation program, more people will become aware of your brand for the first time. They may not even register what they've seen, but your name, logo, and brand colours may have delved into their subconscious, where it can be recalled later on. Share enough content, and they may start to take an active interest in your brand and what you offer.
Similarly, for the people who are already fully conscious of your brand and what you offer (perhaps even being a customer of yours), sharing valuable content is a reminder of your existence in the best way possible. You're not advertising to them and asking them to buy something, but are instead giving them something useful and free. What's not to like about that? It's brand awareness at its best, and essentially free advertising for your business.
Benefit #3—become a credible thought leader
Imagine being the company that people turn to for their knowledge in your industry? It can take years (even decades), but that's what sharing valuable curated content can do for you. Content marketing has proven itself as one of the most powerful ways to grow your brand, and content curation is a crucial part of it. As a thought leader in your industry, people will follow your social pages as a way to filter out content noise and get to the good stuff, and will see you as a highly credible source of information.
Benefit #4—reduce content creation time
Creating valuable content takes time. This article took us about eight hours to research and write, and we do it because we know how effective content marketing is for long-term growth. But what is also effective, and the perfect "partner" for original content, is content from other sources. It takes a fraction of the time, and while it certainly isn't as valuable as original content, it still helps to grow your audience and make more people aware of your brand.
Benefit #5—create business relationships
If another company started to regularly share your content, would you pay attention? Most would—it's a compliment, and we might start to wonder what the company is all about, and whether we can work with them in some way for further mutual benefit. That's how curated content can forge new business relationships with other companies and influencers—a fortuitous by-product of the process that helps both parties.
Benefit #6—grow your knowledge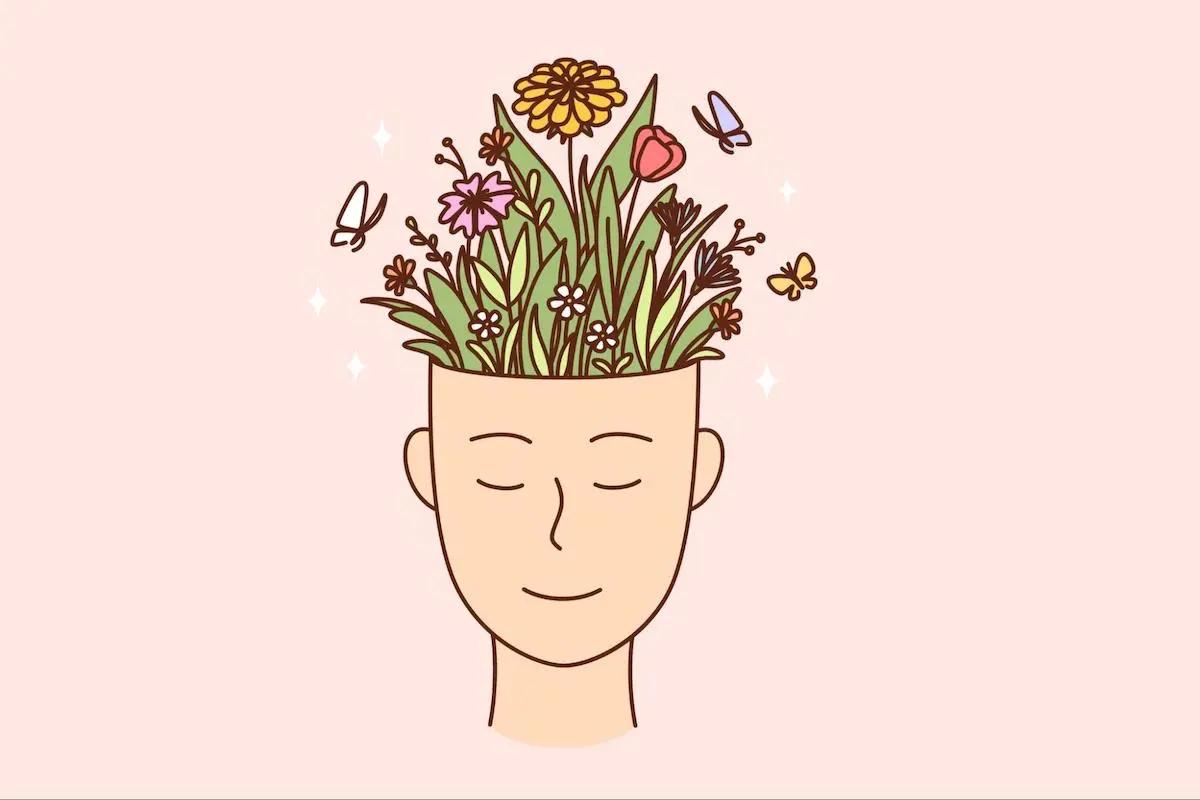 Getting smarter is a nice bonus to gathering curated content
When selecting content to share, you should spend a little time evaluating it for quality. Naturally, you'll find yourself skim-reading/watching/listening to plenty of new content, and perhaps slowing down on the pieces that interest you. Your knowledge broadens all the while, and is another excellent by-product of content curation programs.
Is content curation good for SEO?
Content curation is good for SEO, but indirectly. Building a bigger social audience means that you will inevitably get more clicks to the content on your own website, which are positive user signals that Google rewards with better SEO rankings. People might also want to find out more about your brand and go to your website directly. Both are excellent user signals for SEO.
How to find and share curated content
Now that we've covered the benefits of curated content, let's talk about what you need to do to create your own program. The process is split into planning, finding the content, writing the social posts, sharing the content, and evaluating your performance.
1. Plan your content curation strategy
Content curation is no mean feat. It's an ongoing time investment that needs to be completed for the right business reasons, so it's important to start off on the right foot.
The first thing you'll need to do is set some SMART goals for your content curation plan. What are you hoping to achieve, exactly? An example might be "Gaining X number of new Facebook followers in Q1 of 2023," which is based on the broader business goal of increasing awareness of your brand. Another would be "Get X number of content shares in Q4 of 2022," which shows how engaged your social audience is, and is also a yardstick for your content's relevancy and value.
Once your goals are down, it's time to figure out what your audience wants. This is the most crucial part of the whole process because you'll discover which content topics you should be sharing, as well as what content types (articles, videos, etc.) you should be sharing. This information should be gained primarily from customer research like surveys and interviews, because it comes directly from the horse's mouth. But you can also analyse your current social media stats, and check how others in your industry execute their content curation programs. This will (and should) take you plenty of time to do, but getting it right is absolutely critical because it forms the foundation of your content curation program. If you're going to commit the time to curated content, you need to be sure that the content you're sharing is truly valuable to your target audience.
When you've completed your research, and you're confident in the topics and types of content you want to share, decide how many pieces of content you're going to share each week, and on which platforms. Facebook is the world's most popular social media tool, so there's a good chance you'll want to use that. But Instagram, Twitter, and LinkedIn still have massive audiences, so you may want to include those too.
2. Find content sources and build your content calendar
Now that you know what you want to share, it's time to find the content itself. Start by building a list of reputable, high-quality content sources from across the web. They don't necessarily need to be related to your industry, they just need to produce content that will be useful for your specific audience. You might look for popular blogs, YouTube channels, social accounts, news websites, RSS feeds, and more. Be sure to get a good variety of sources that you can regularly return to for content. This should be treated as a constantly evolving "live" list that gets expanded, cut-back, and consistently reviewed.
What is classified as a "high-quality" source? We believe it's any content-producer who puts effort into what they produce. That means it's well-written and researched, well-designed, has good production value, and most importantly, it sufficiently covers the main points explored. The content should leave the consumer feeling satisfied.
Once you have your list of high-quality sources, you can start scouring them for content. You'll need to scan/watch through every piece to ensure that it's good enough quality for your program, and ask the following questions as you do:
Is this relevant for my audience?
Will it help my audience?
Is it aligned with my branding?
An RSS feed can speed up this process by bringing all of your sources into a single place, where you can browse their content more easily. Feedly is a good app that allows you to do this, but you can also set up your own manual RSS for free. To identify trending content, BuzzSumo is a great option.
When you have a big list of content to share, the next step is to put them into a content planner. This is essentially a spreadsheet that helps you to organise your content curation program. It tells you what should be posted, when it should be posted, its status, and more. It's such a critical document that we created our own version for our readers, which you can download for free here: social content planner.

Our social content planner has everything you need to get started with your content curation
Our planner includes a column for the social post text, as we prefer to write them in advance. Here's how this works.
3. Write the social posts
You've done your planning. Now it's time to execute. Write your curated social posts, with the following essentials:
A 50 to 200 word-intro for the curated content. Try to encapsulate the main benefit(s), to give people a reason to click and engage. Why would they want to spend their precious time consuming the content? Why not just keep on scrolling? Make it absolutely clear why the content is useful and relevant to them. You can also try adding a quote from the content too, if it's enticing. Finally, if it suits your branding, add some character and personality to the text with some emojis, which can make it more appealing and encourage engagement
A link to the content. It isn't curated content unless you actually share the link. Be sure to make it nice and clear. You can try using emoji arrows for this ⬅️. If you're sharing content directly from other social accounts (like retweeting something), this won't apply.
Use hashtags. People use hashtags to find content on social platforms, which makes them an effective way to broaden your content's reach and gain new followers. Selecting the right hashtags is important though. You'll need to find examples that are already being used and read by other people, and the easiest way is through a hashtag finder tool like Flick.
Ensure the image looks good. If it's cut off, fuzzy, or just looks generally crap, you might want to reconsider sharing the content. Remember that you're trying to demonstrate quality and credibility to your audience, and that this extends to every aspect of your curated content. You can even go one step further and custom design your own images for every piece of content you share. This adds extra time to the process, but really reinforces your branding.
Tag the content source. Use the "@" feature of each social platform to tag the original content creator. This notifies them that you've shared their content, and they may do you a favour by resharing it with their followers.
4. Share the social posts
You can share your social posts in the platforms themselves, but if you want to save time, it's much more efficient using a social scheduling tool like HubSpot or Hootsuite. They allow you to write the post once, and then share them across all your desired social platforms in one click. Or you can schedule them in for a later time and date—whatever you've decided for your social strategy.
Some people prefer to write bunches of their curated social posts in advance, and use these scheduling tools to stay ahead. But use them however you feel is best for your particular working style.
5. Analyse your performance
When you've been sharing curated content for a while, you'll want to analyse your performance to identify what is working, what needs improvement, and to (hopefully) celebrate your successes. Be sure to judge your performance on the most important social media metrics: reach, engagement, follower growth rate, and CTR. These crucial numbers will give you a true reflection of your success. Check out the linked article for more  information on each of these.
Content curation—summary
Content curation is a vital part of social media marketing, and a fantastic way to grow your brand. It takes time, effort, and consistency (especially when things aren't going well), but if you know what your audience wants and share great content that satisfies them, you'll build an army of loyal followers that will help to promote your brand.
References