Effective Instagraming
Ever stumbled across a beautiful photo that had an elegant filter applied to it that made it look vintage-like? That was more than likely an Instagram. An insta-what?
An app created solely for smartphones, Instagram just 3 years young is a photo sharing social network where users post interesting photos that get commented on and shared about. As an Instagram user, the name of the game is to build up your followers and engage with other users by following, or interacting with their posts.
If done effectively, you have the potential to grow your online exposure, engage with new customers, boost customer loyalty, build your brand, all while treating your eyes to some of the webs most amazing visual content.
Who doesn't want that right!?
One common misconception about Instagram is that it is only successful if you are selling physical products consumers can touch. I guess this popular myth came about from the huge number of fashion retailers and apparel brands who make up most of Instagram's branded content. However, just because your business isn't fashion orientated, does not mean you should ignore Instagram altogether. Regardless of your industry, whether you are a startup, a service provider, an artist, athlete or just normal ol' you wanting to par-take in beautiful image sharing – the basic principles to effective Instagraming remain the same.
1/ KNOW YOUR AUDIENCE.
Knowing who your audience is, what they want to see and the prime time of day to post is key!
Generally you will find a high volume of people browsing social media during their commute to and from work. Depending on their time zone of course this may not suit you.
Rather than running with this blindly, Statigr.am gives you an in-depth look at some interesting stats and trends that provide insight into your audience. Best times to post, most liked photos, filters that gain the most engagement, etc. Take note of what works and what doesn't and use this insight to your advantage.
2/ POST IMPRESSIVE PICTURES.
The first step to Instagram glory is simple. Post impressive pictures!
When posting photos on Instagram it's important to be selective, and to only post the crème of the crop. You want to make your profile / business/ brand inviting…if people click through to your profile and see a bunch of high quality shots your more likely to gain followers – Attractive, Interesting photos gain more attention on Instagram. Remember, It's called Instagram – not InstaSPAM.
Photo Editing Apps are your best friend. Use them to enhance your snaps before posting them to Instagram. There are a bunch of freebies that are available to add spice to my uploads, you'll be amazed at how powerful some of these are. One Instagram user I'm a huge fan of @will_baten showcases the creative possibilities with his insane array of iPhone only edited visual content. Flipping amazing. Yah reckon?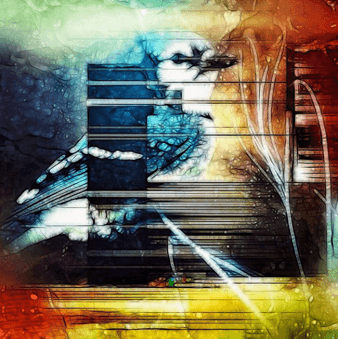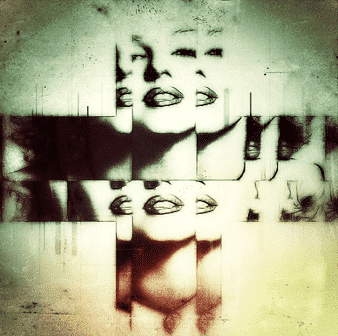 3/ USE #HASHTAGS, POPULAR ONES!
#hashtags have 2 purposes.
They help your photos be found by other users.

They help you find content.
Depending on your industry or audience, there will be a handful of trending hashtags you can use maximise the visibility of your photos. Some of the most popular hashtags on Instagram include:
#love

#tbt  (throwback Thursday)

#instadaily

#photooftheday

#instagood

#like

#follow

#photooftheday
Rule of thumb: Don't go overboard with your hashtags! 3-5 relevant trending ones are more than enough, watch how effective they are compared to the hashtags you have previously used. Google is a great resource for advice on what is trending in your industry.
In the weekend I snapped a sweet photo of some street art in Brisbane, I used trending and relevant hashtags (even the location!) such as #ilovebrisbane #brisbanestreetart #stonescorner #love and managed to gain 11 likes from strangers, and 2 new followers. Pretty good for a minimal effort!
4/ USE INSTAGRAM VIDEO.
Instagram video is the latest way for businesses to engage with their audience. Great content is critical to generating buzz around your products or services. With the release of Instagram video 3 months ago, more and more businesses are utilising.
A new player on the scene, Instagram video's are 15 seconds long (the length of a commercial!) just the right amount of time to deliver visually compelling and content rich videos – 15 isn't too long, nor is it too short. A 15second clip is all it takes to engage a user and create value to your brand! Do it!
5/ SHARE THE LOVE!
Interaction is a huge part of Instagram, so is sharing the love with other users!
By liking and commenting on others photos you can almost beat your money on some of that love returning straight back to you. If you're a business owner, get involved with your audience by:
Asking questions in photo captions

Give shout outs to new clients welcoming them aboard!

Share fan-snapped photos of your products or services

Run competitions – Everyone loves a freebie!
If you have an Instagram account you can't expect to gain followers or likes if you're a silent partaker. You could probably get away with that on Facebook, but it won't fly here. Get involved, take risks and be proactive in growing your online business.
WRAPPING UP!
Everyone loves a beautiful photo that's no lie there. Although Instagram was initially marketed as an effective way to upload and share photos instantly I don't think anyone ever imagined what a great source of outreach and engagement the platform has come to be.
There will be instances where a beautiful snap doesn't apply to your industry or audience, it doesn't matter – the key thing to remember is using it effectively for you and your business! Following the points above I'm fairly certain you will be on your way to Instagram glory in no time. Feel free to share your thoughts, tips and any interesting insights you have found in the comments below.
And of course if you need any more tips, feel free to get in touch with the experts at Media Heroes.
Happy snapping!